WuXi Biologics begins construction of world's largest mammalian cell culture manufacturing facility
Will be using 14 disposable bioreactors of 2000L for fed-batch cell culture and two 1000L bioreactors for perfusion runs
WuXi Biologics has begun construction of a new US$150m biologics manufacturing facility in Wuxi city, China.
When complete by January 2017, the facility will be the largest mammalian cell culture manufacturing facility using disposable bioreactors in the world, the company said. It will also be the largest biologics manufacturing facility of any kind in China.
WuXi said this added capacity will support its strong biologics manufacturing pipeline in the near term and enable it to maintain its position as the premier biologics manufacturer in China, as well as a leading player worldwide.
The new facility will house 14 disposable bioreactors of 2000L for fed-batch cell culture and two 1000L bioreactors for perfusion runs. It will be able to run advanced continuous or semi-continuous manufacturing processes in addition to traditional fed-batch and perfusion modes.
This facility further expands WuXi's already extensive biologics manufacturing capabilities. In August 2012, the company completed state-of-the-art biologics clinical drug substance and drug product manufacturing facilities in Wuxi city, the first in China that met cGMP standards of the US, EU, and China. Since then, the facilities have ramped up quickly to produce clinical supplies for these and other markets.
In March 2014, the drug substance facility received an honourable mention in the Facility of the Year Awards organised by the International Society For Professional Engineering (ISPE), a first for China.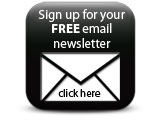 Ge Li, Chairman and CEO of WuXi PharmaTech, said this project 'continues to strengthen WuXi's capabilities in integrated biologics discovery, development, and manufacturing services'.
Companies