Yamato Scale Dataweigh Is Moving
Yamato Scale Dataweigh UK, a leading manufacturer of quality industrial weighing machines, is moving from its existing premises to a new factory in Leeds.
From 18 November Yamato will be based in new premises at Millennium Way, Leeds.
Yamato commercial operations manager Andrea Spencer said: "We are looking forward to the move. The new premises will enable us to deliver improved service to our customers through enhanced manufacturing capabilities. We will also be able to increase our service provision with the ability to keep more genuine spares in stock."
To coincide with the move Yamato is inviting soft fruit growers and packers to view its new fruit packing line. The line is based on Yamato's new Alpha Advance multihead weigher combined with an innovative punnet filling depositor. Visitors to Yamato can see the line in operation and the sales and technical team will be on hand to answer any questions.
The event runs every day from 21 November to 2 December. There will be light refreshments available to visitors during the demonstrations.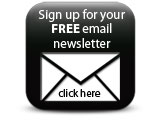 Andrea Spencer added: "We are delighted to be in a position where we can demonstrate Yamato's new fruit weighing and pot filling line to its full potential. We are looking forward to welcoming new and existing customers to see how we can help them improve their bottom lines."
Companies