ABPI announces new President
John Kearney takes over from Jonathan Emms on 24 April
John Kearney, General Manager UK and Ireland at Amgen
The UK's Association of the British Pharmaceutical Industry (ABPI) has appointed John Kearney as President of the Association. He will take up office on 24 April replacing Jonathan Emms who is stepping down following a promotion within Pfizer which sees him relocating to the US.
Kearney, General Manager UK and Ireland at Amgen, has 35 years of experience in the pharmaceutical industry. He held UK and international roles at GlaxoSmithKline and international roles at Pfizer before joining Amgen in 2007. An economics graduate, Kearney has been on the Board of the ABPI since 2008 where he has worked on a number of key initiatives including leading the Association's pricing team in negotiations with the Department of Health to secure the 2014 Pharmaceutical Price Regulation Scheme (PPRS).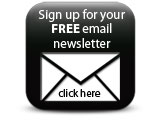 Emms has been promoted to Global Marketing Lead within the Global Established Pharmaceutical Business, based in New York. He will step down as ABPI President at the Association's Annual General Meeting on 23 April.