ABPI appoints Dr Jacintha Sivarajah as Head of Medical Affairs
To lead policy work on medical practice and clinical research
The Association of the British Pharmaceutical Industry (ABPI) has hired Dr Jacintha Sivarajah as Head of Medical Affairs.
Sivarajah will be responsible for leading the Association's policy work on medical practice and clinical research and for representing the industry with its key stakeholders in the healthcare services, professional societies and medical and clinical research organisations.
In her most recent role, Dr Sivarajah worked for GSK as Medical Affairs Manager of the haematology-oncology team and prior to this as a Senior Medical Advisor supporting the UK pharmaceutical company's haematology-oncology portfolio. Before joining GSK, Dr Sivarajah worked for Sanofi for three years supporting the company's cardiovascular, thrombosis and diabetes portfolios.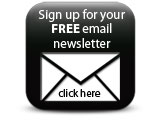 Dr Sivarajah qualified as a physician from King's College London in 2002 and worked for a number of years within the NHS while also undertaking a training programme in internal medicine obtaining her MRCP (Member of the Royal College of Physicians) qualification in 2006.