ABPI appoints Dr Virginia Acha as Research Medical and Innovation Director
She takes up the position at the beginning of March
The UK's Association of the British Pharmaceutical Industry (ABPI) has appointed Dr Virginia (Ginny) Acha as Executive Director – Research Medical and Innovation (RM&I). She takes up the position at the beginning of March and will report to ABPI Chief Executive Stephen Whitehead.
Acha is currently Director, Global Regulatory and R&D Policy – Europe, Middle East and Africa at Amgen. She holds the chair for the Pharmacovigilance working group in the IFPMA Bio therapeutics Committee, and is the Vice-Chair for the European Biopharmaceutical Enterprises (EBE) Biosimilars Task Force and the lead for the EFPIA Regulatory Network supporting Turkey.
Prior to this, she spent nearly five years at Pfizer working on policy development and engagement in a number of domains, including science, innovation and access and choice in healthcare.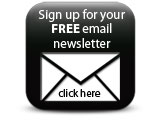 Acha entered the pharmaceutical industry after a decade in academia.