ACHEMA: Hapa 862 inkjet system prints pharma foils and labels
The new human machine interface (HMI) is designed for usability and ease of integration into ERP and workflows
The Hapa 862 CMYK/spot-colour inkjet system for printing foils and labels for pharmaceutical packaging
The Hapa 862 from Swiss pharma packaging printing specialist Hapa, is a modular, CMYK/spot-colour inkjet printing system for the inline packaging printing of foils and labels. With its flexibility and scalability, it helps meet the challenges of frequent line changeovers and evolving legislative requirements.
Designed with a packaging line operator in mind, the Hapa 862 is engineered in compliance with the stringent requirements of the pharmaceutical sector and follows current best practice in machinery and software design. It can be integrated with customers' existing packaging lines in top- or stand-mounted configurations, or operate offline as a roll-to-roll machine.
Upcoming Track & Trace legislation in the EU and elsewhere around the globe will require each pack to be identifiable via a unique on-pack code incorporating both machine-readable and human-readable elements. The Hapa 862 provides an elegant solution to this challenge, printing artwork and variable data in a single pass at speeds up to 54m/min on high-speed lines. Immediate UV-LED curing ensures the printed substrates or products are ready for onward processing.
Reflecting the need for simplicity and streamlining in pack-line operations, Hapa will launch a new Human Machine Interface (HMI) alongside the Hapa 862. Co-developed with other Coesia companies, the user interface is designed for usability and ease of integration into ERP and workflows. Destined to become the standard across Hapa's new-generation systems, it simplifies batch set-up and minimises training requirements in factories operating multiple lines of Hapa equipment.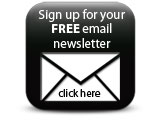 James MacKenzie, Sales Director at Hapa, says: 'The Hapa 862 really is the all-round solution for manufacturers managing multiple SKUs with frequent line-changeovers while simultaneously wrestling with the challenges of upcoming serialisation legislation. With extraordinary flexibility across a range of different packaging substrates, the Hapa 862 offers excellent return on investment, allowing manufacturers to manage current production needs efficiently, while also being easy to redeploy should requirements change in the future. High quality, accurate print is guaranteed, from the first pack to the last pack in the batch, reducing waste and rework, with a commensurate rise in key OEE metrics.'
Companies