AMRI announces senior appointment for discovery services
Michael Luther becomes Senior Vice President of Discovery to spearhead expanding biology capabilities
AMRI has appointed Michael Luther as Senior Vice President, Discovery.
Luther will lead AMRI's global discovery organisation, which provides biology and chemistry services to the biopharmaceutical industry, with locations in the US, Singapore and India. He will also oversee AMRI's expansion into Western New York through the development of the Buffalo Medical Innovation and Commercialisation Hub at Buffalo Niagara Medical Campus (BNMC Hub), a new pharmaceutical research, development and testing initiative in Buffalo, NY, announced in December 2012.
Luther was most recently Corporate Vice President of Global Discovery Research Services at Charles River Laboratories. Prior to this he was President and a member of the Board of Directors of the David H. Murdock Research Institute in Kannapolis, North Carolina where he led and directed all activities of the institute.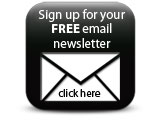 He has also worked at Merck Frosst in Canada and at GlaxoSmithKline.
Featured Companies