AMRI buys Whitehouse Laboratories for US$54m in cash
Expanding its analytical service capabilities
AMRI has augmented its analytical service capabilities with the acquisition of Whitehouse Laboratories, a US-based provider of testing services for US$54m in cash.
The deal also includes an additional $2m in AMRI shares contingent upon Whitehouse Labs achieving certain 2015 targets.
Whitehouse Labs' services include chemical and material analysis, method development and validation and quality control verification services to the pharmaceutical, medical device and personal care industries.
William Marth, AMRI's President and Chief Executive, said: 'We are very pleased to acquire Whitehouse Labs, extending AMRI's analytical services expertise and offerings, a critical function for all aspects of pharmaceutical development and manufacturing.
'With the proliferation of ever-tightening standards in the life sciences sector and mounting concern regarding quality and safety of pharmaceutical products and medical devices, Whitehouse Labs meets the increasingly complex needs of customers we service and will augment our discovery, development and manufacturing services nicely.'
Whitehouse Labs, based in Lebanon, New Jersey, had an estimated 2015 revenue of approximately $11m and adjusted EBITDA of approximately $6m.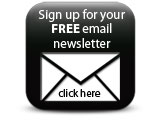 The firm will continue to operate independently within AMRI's Discovery and Development Solutions (DDS) segment.
Featured Companies