AMRI hires Senior Vice President to lead Active Pharmaceutical Ingredients Business
Dawn Von Rohr joins AMRI from Mallinckrodt Pharmaceuticals where she was VP and General Manager, Global APIs
Global contract research and manufacturing organisation AMRI has recruited Dawn Von Rohr as Senior Vice President, API.
Von Rohr will report to George Svokos, Chief Operating Officer, and will be a member of the executive team led by President and Chief Executive, William Marth.
She will have responsibility for setting and implementing the strategic direction for AMRI's growing Active Pharmaceutical Ingredient (API) business unit and for achieving the financial results of that business, AMRI's largest business unit.
Von Rohr joins AMRI from Mallinckrodt Pharmaceuticals, where she was Vice President and General Manager, Global APIs. In this role, she was part of the executive leadership team that set the direction and executed the successful spin-out of Mallinckrodt from Covidien. Von Rohr brings her strategic pricing, product rationalisation and business building experience to her new role.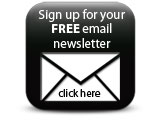 She began her career within the Quality and Research & Development Department at Schering Plough and then began a 22-year career with Mallinckrodt Pharmaceuticals. With a technical and business education, she transitioned to Sales and Marketing holding increasing responsibilities including Business Manager, Director Technology and Business Development; Senior Global Business Director; and Vice President and General Manager. She was an extended Board Member of the Drug, Chemical, and Associated Technologies (DCAT) Organisation from 2013 to 2015.
Featured Companies