AMRI hires Vice President of International Sales
Michael Pettersson will lead the international sales team
Michael Pettersson has filled the newly created position of Vice President of International Sales at global contract research and manufacturing organisation AMRI. He reports to Christopher Conway, Senior Vice President of Global Sales and Marketing.
Pettersson will lead the international sales team and drive sales and marketing efforts across AMRI's full range of services and products in drug discovery, small scale development, API and drug products.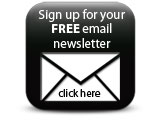 He brings more than 30 years of international and commercial sales experience to AMRI. Most recently he was Senior Vice President at Teva API with worldwide sales responsibility.
Featured Companies