AMRI makes executive leadership changes
Thomas D'Ambra to retire as President and CEO; to be succeeded by William Marth
AMRI, a US-based global contract research and manufacturing organisation, has announced that Thomas D'Ambra will retire as President and Chief Executive, effective 31 December 2013. He will become the company's non-executive Chairman on the same date.
D'Ambra founded AMRI more than 22 years ago.
William Marth, currently non-executive Chairman, will succeed D'Ambra as President and CEO on 1 January 2014. Marth will remain a member of the company's Board of Directors, which he joined in 2012.
'It is the right time for me to turn over the reins to a new leader and I am truly excited that Bill Marth will be leading the organisation, particularly at this stage in the company's evolution,' said D'Ambra. 'Under Bill's leadership I am confident the long term growth prospects for AMRI are bright and I look forward to working with and supporting Bill and the leadership team by re-assuming my role as Chairman.'
Marth was formerly President and Chief Executive of Teva Americas, retiring from Teva in 2012. He remains a senior advisor to Teva until the end of 2013.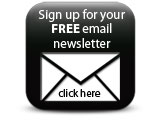 Prior to joining Teva, Marth held various positions with the Apothecon division of Bristol-Myers Squibb.
Featured Companies