AMRI makes two leadership appointments
George Svokos joins as SVP Sales and General Manager, API while Vijay Kumar Batra becomes MD of AMRI India
George Svokos has joined AMRI with years of experience in pharmaceutical manufacturing, business development, R&D, and sales and marketing. His main focus will be to develop a commercial strategy around active pharmaceutical ingredients (APIs), as well as to assist on the sales side of the business.
Before arriving at AMRI, Svokos had been with Teva Pharmaceuticals Industries since 1979, most recently as SVP of Product and Portfolio Selection, and Business Development, responsible for strategic planning, portfolio selection, new product introductions and business development. From 2011 to 2012, he was SVP, US Technical Operations, responsible for strategic planning, manufacturing, supply chain, regulatory and legal compliance, and safety, for 11 US dosage form manufacturing facilities, as well as supply of branded and generic products to the US market from overseas plants in Europe, the Middle East, China and India. Before this, he was EVP of Commercial Operations, Teva API.
Svokos is SVP of the Drug, Chemical & Associated Technologies Association (DCAT) and will become President next year.
Vijay Kumar Batra has been appointed as Managing Director, AMRI India. His expertise lies in Active Pharmaceutical Ingredients (APIs) and intermediates.
Before coming to AMRI, Batra held a number of executive roles with Teva Pharmaceuticals Industries since 2003. Most recently, he was Vice Chairman and Managing Director, Teva API India, responsible for research and development and manufacturing of APIs and advanced intermediates for the global market. Most recently, he was Chairman of Teva API China.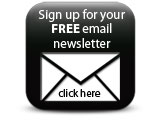 Prior to these roles, Batra was President and Director of JK Drugs and Pharmaceuticals and Advisor at JK Pharmachem. He also held other positions with Ranbaxy, Kinetics Technology India, and Synthetics and Chemicals. He was also Vice Chairman of Tevapharm India.
Featured Companies