A stock answer to higher productivity
Making to stock rather than to batch could increase drastically blister packaging productivity levels, says Christoph Staub, commercial director of Hapa
Making to stock rather than to batch could increase drastically blister packaging productivity levels, says Christoph Staub, commercial director of Hapa
Increasing competitiveness to stay ahead in a global market is a fundamental economic driver. Accordingly, traditional manufacturing philosophies are being rapidly superseded by new processes, such as JIT, MRP, ERP and kanban aimed at increasing productivity and reducing cost.
Perhaps this is why these new methodologies are viewed with suspicion, the assumption being that reduced costs necessarily equate to reduced service levels and that such systems are intended to benefit the manufacturer at the expense of the consumer.
In fact neither perception is necessarily true, particularly where the production method employed is based on a "pull" philosophy: that is determining supply or production according to actual customer demand. Direct benefits to the customer can include, but are not limited to, shorter and more predictable delivery schedules.
For the pharmaceutical industry, it's not simply a case of adopting the most commercially efficient production philosophy - an abundance of regulatory issues needs to be taken into consideration too. Finding a practical middle way between regulation and efficiency, two drivers that can often appear at odds with each other, can be something of a challenge.
In many manufacturing sectors, productivity is determined by a simple measure of line efficiency. This contrasts starkly with the pharmaceutical sector, where many lines spend the majority of their time in start-up or changeover operations - both highly unproductive states. This situation arises because of the need to offer reduced lead times and deliver smaller batches to comply with the purchasing practices now routinely employed by pharmaceutical sector customers.
And therein lies the challenge: ideally, the manufacturer wants to be ready to sell "off the shelf" when a customer places an order. To do this, he must adopt a 'make to stock' (MTS) methodology.
Typical current practice is to "make to batch" (MTB), which can result in very low productivity levels in the case of short batches, where the time taken to complete the complex changeover and reconciliation procedures demanded by cGMP is hugely disproportionate to the time spent actually producing blisters.
In this context, measures of line efficiency used in other industrial sectors are completely irrelevant: although many companies claim efficiency rates in excess of 90% for their blister lines, this figure would typically refer only to "uptime" - the actual time the machine is in production.
Considering that a typical mid-speed machine has an output of 600 blisters per minute, this means that uptime for a batch of 10,000 blisters might be less than 20 minutes. When the time to complete the pre- and post-run procedures demanded by pharma industry protocol is taken into consideration, the 90%+ figure becomes completely meaningless.
Far more relevant is the measure of Overall Equipment Effectiveness (OEE), which takes all processes into consideration. Unpalatable as it may be, a true OEE for a blister line producing small batches may be below 30%.
Now Zurich-based Hapa, the world leader in on-demand printing technologies for the pharmaceutical sector, has launched a new system to enable pharmaceutical manufacturers to address this challenge, combining high efficiency with fast response in their blister packaging operations.
The Hapa 800 digital UV Drop on Demand inkjet system is designed for operation within a true make-to-stock environment. Although a departure from current philosophy in blister production, this is not an unfamiliar concept for the pharmaceutical industry - it is a system commonly applied in the production of ampoules and vials, where the scale and complexity of the sterile filling lines means that short batches are simply not an option. Products are therefore manufactured in large volumes and then held in storage until required to fulfil a customer order, they are identified by a ring code applied during manufacture and then labelled with the appropriate customer information when the order is received.
The availability of the Hapa 800 means that a broadly similar manufacturing model for blister is now achievable, with blisters being produced in large volume runs - during which a bar- or matrix code is applied - and then held in storage ready for call-off. At this point, the required number of products is taken from storage, identified via the bar- or matrix code, customised with the market-specific and variable information before being cartoned and dispatched.
The system is entirely compliant with make-to-stock principles, with batch sizes allied to forecast demand rather than individual orders. However, its implementation will not compromise delivery times; on the contrary, it actually improves responsiveness in that blisters have already been produced in anticipation of customer orders. Other advantages of this "Late Stage Customisation" model include greater flexibility and utilisation of production resources.
The Hapa 800 computer-to-print system is built around UV Drop on Demand digital technology. This produces extremely high quality print thanks to sophisticated drop placement technology. The printheads operate with high specification UV inks, which are extremely resistant to both smudging and scuffing.
Print data from standard artwork packages can be uploaded to the printer by means of a secure digital interface and the system is fully compliant with the 21 CFR part 11. The increasing demand for sequential numbering and unit dose coding are also catered for thanks to the digital technology.
Currently a single colour system, the Hapa 800 is the latest addition to the company's range of on-demand printers, addressing new applications in addition to those already met by flexographic and digital solutions. Hapa was the pioneer of the "White Line" concept, which in its ultimate expression involves the use of blank stock for packaging components such as cartons, leaflets, labels and blisters.
Printers are integrated with standard primary and secondary packaging equipment and operate at normal production speeds to deliver highly efficient packaging of even very small batches. In fact, the unit cost per pack is the same for each product, be it in a batch of 100 or 1000.
For manufacturers handling complex production schedules with many short batches, the benefits of using blank or part-printed stock are legion. Stockholding becomes far easier and less costly as the need to order and hold pre-printed variants for every product batch is eliminated. Obsolete packaging stock is therefore eliminated and there are opportunities for more efficient purchasing thanks to the ability to order in bulk.
Changeover operations on packaging lines become markedly more simple, as in many cases the same blank or generic stock can be used from one batch to the next, making line clearance and reconciliation procedures that much easier. The flexibility to print both artwork and variable data in a single pass brings high flexibility to production planning.
Perhaps most impressive, however, is the ability to radically reduce lead times - from weeks and in some cases months, to a matter of days.
The issues of packaging security are not overlooked or compromised; in fact they are enhanced by this new technology. All Hapa systems incorporate failsafe checks to ensure application of the correct print, and in the case of the blister production system described above, Hapa has worked with sister company Laetus to deliver a complete solution where the Laetus Argus Inspect wt is integrated to verify matrix codes at the printer infeed and a Laetus Polycheck wt high performance OCR/OCV camera system is employed to inspect the finished print. All three systems are integrated into a complete blister handling system. Speeds of up to 250 blisters/minute have been achieved in trials.
Although developments are at their most advanced in blister printing, trials with a system for the overprinting of variable data on cartons are also well underway, overprinting batch-specific information such as language and dosage strength on folded and glued cartons. Users can purchase cartons with generic artwork for each product range and customise the required number of cartons per batch with information such as language and dosage strength, on demand, as a step in final packaging.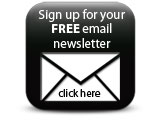 Late stage customisation will enable pharma producers to satisfy customer demand almost immediately, thereby meeting the twin objectives of increasing customer satisfaction through reduced lead times, while improving operational efficiency and profitability.
Companies