Acorda offers US$363m for Biotie Therapeutics
Expanding its pipeline of drugs to treat Parkinson's Disease
US biotechnology firm Acorda Therapeutics has agreed a US$363m bid for Finland's Biotie Therapeutics.
Biotie is a specialised drug development company focused on products for neurodegenerative and psychiatric disorders.
Acorda, which has a pipeline of neurological therapies for multiple sclerosis, Parkinson's disease, post-stroke walking deficits, epilepsy and migraine, said the transaction would expand its pipeline of treatments for Parkinson's Disease.
The company will offer €0.294 in cash per share, representing a premium of approximately 95% over the closing price on Nasdaq Helsinki on 18 January.
The Board of Directors of Biotie has unanimously recommended that shareholders accept the offer.
Dr Ron Cohen, Acorda's President and CEO, said the acquisition of Biotie 'positions Acorda as a leader in Parkinson's disease therapeutic development, with three clinical-stage compounds that have the potential to improve the lives of people with Parkinson's'.
Tozadenant, Biotie's most advanced clinical programme, is being developed to reduce daily OFF time. Adenosine A2a receptor antagonists may be the first new class of drugs approved for the treatment of Parkinson's in the US in more than 20 years, he said.
The acquisition of Biotie positions Acorda as a leader in Parkinson's disease therapeutic development
William M. Burns, Chairman of the Board of Biotie, said the offer is attractive to shareholders because it 'recognises the strategic value of Biotie'.
'With the shared mission to improve the lives of patients with neurological diseases, this transaction will allow Acorda and Biotie to bring together their expertise and resources in order to fully maximise the potential of tozadenant, an A2a receptor antagonist in Phase III for Parkinson's disease, and SYN120, a dual 5-HT6/5-HT2A receptor antagonist in Phase II for cognitive and psychotic disorders, and to bring new medicines to patients,' he said.
The acquisition also includes two other assets: BTT1023, a fully human monoclonal antibody in Phase II development for primary sclerosing cholangitis (PSC), a chronic liver disease; and Selincro, a European Medicines Agency (EMA)-approved therapy for reduction of alcohol consumption marketed by Denmark's Lundbeck in multiple European countries and for which the company receives royalties.
Biotie is headquartered in Turku, Finland, with a subsidiary in South San Francisco, California. Following the close of the acquisition, Acorda plans to maintain the US operation in full, including the staff at that site. The future of Biotie's location in Turku will be considered separately later on, the firm said.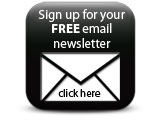 With the addition of Biotie's US operation, Acorda will have operations in three major US biotechnology centres: New York, Boston and San Francisco.
Companies