Actavis acquires PharmaPack International
Deal will bring Actavis more flexibility and will cut lead times, ceo says
International generic pharmaceuticals company Actavis Group has acquired Dutch company PharmaPack International for an undisclosed amount.
PharmaPack is based in Zoetermeer, the Netherlands, and is a specialist in packaging pharmaceutical as well as biotechnological products. The company has extensive experience with product, organisational and country-specific packaging requirements and has been involved in the pharmaceutical service industry for almost 30 years.
Actavis buys a considerable volume of tablets from third-party manufacturers. 'The lead times are sometimes between six and nine months and therefore much too long,' said ceo and chairman Claudio Albrecht. 'With the acquisition of PharmaPack International we are able to reduce these lead times by more than 50%.'
One of the Dutch company's future roles will be the bulk packaging of pharmaceuticals produced in the Actavis's facility in Alathur (India). Another advantage of this packaging centre will be a significant reduction in freight costs.
'This acquisition gives Actavis much greater flexibility in tender markets and allows for minimum order quantities for smaller markets,' added Albrecht.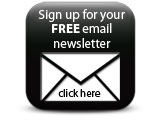 PharmaPack's services include: primary packaging; secondary packaging; purchase of packaging components; bulk sampling and quarantine storage; packaging and storage of opiates class 1 and 2; climate controlled storage and worldwide distribution; packaging for clinical trial; complete (cold) supply chain solutions; and secondary packaging of cytostatics and hormones.
Companies