Actavis plc names Board of Directors
Following the finalisation of the takeover of Warner Chilcott
Paul Bisaro
Following the completion of its US$8.5bn acquisition of Warner Chilcott, Actavis has appointed its Board of Directors, effective until the next annual meeting of shareholders in May 2014.
The merger has created Actavis plc, a global speciality pharmaceutical company with approximately $11bn in combined annual 2013 revenue.
Approximately $3bn of this focused is on the therapeutic areas of women's health, urology, gastroenterology and dermatology. The new firm is headquartered in Dublin, Ireland.
Paul Bisaro, President and CEO of Actavis plc, has been named Chairman, while Andrew Turner, formerly Chairman of Actavis Inc, has been named as Lead Independent Director.
Bisaro will head a 13-member board comprising seven former members of the Actavis Inc board; one new member from Actavis management; four members of the former Warner Chilcott board; and one new independent director.
Bisaro has been President and Chief Executive of Actavis Inc since 2007. Prior to this he was President and Chief Operating Officer of Barr Pharmaceuticals. Before Barr, he was associated with the law firm Winston & Strawn and a predecessor firm, Bishop, Cook, Purcell and Reynolds.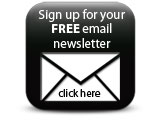 Turner has been a Director of Actavis Inc since 1997. He was appointed Chairman in May 2008 and served in this capacity until this month (October). He is the founder and currently Manager of Trinity Health Systems, an owner of housing properties for the elderly. Turner has been a director of Streamline Health Solutions, a provider of software for document solutions in hospitals, since 2007, and is also a director of Aston Healthcare, an operator of housing properties in the UK.
Companies