Airedale group acquires Alutech metal treatment business
The group currently incorporates Airedale Chemical, Airedale Solutions and Rigest
Airedale Chemical Holdings Group has acquired Alutech, which provides a range of metal treatment solutions including aluminium brighteners and pre-treatment cleaners.
Chris Chadwick, group CEO of Airedale Chemical Holdings Group, said: "Over the last five years we've been identifying and acquiring businesses that have re-shaped our profile. We are building a portfolio of companies which have their own specialisms but which complement each other and the group's offering. Purchasing Alutech has been an important step in diversifying into fresh markets, acquiring new technologies and increasing our order books with additional revenue.
"The Alutech team have established a fantastic reputation across the industry which we aim to continue going forward. We've enjoyed a long relationship with them for over 20 years and are looking forward to continuing working with them in the immediate term to ensure continuity of service for its loyal customers. The current Alutech team retains invaluable and specialist experience to the business which we're hoping will enhance and complement the expertise of our group.
Alutech offers a range of metal treatment chemical products covering pre-treatment, brightening, etching and passivation agents.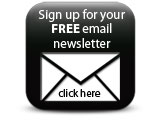 Airedale Chemical provides chemicals and contract manufacturing to markets including manufacturing, dairy, recycling and waste management.
Companies