Alfa Aesar issues new biomedical technologies brochure
Features the Biomedical Technologies line of cell research products
With the recent acquisition of Biomedical Technologies (BTI), Alfa Aesar is pleased to offer a new brochure featuring the BTI line of cell research products.
BTI has been manufacturing life science research products for more than 30 years, with a commitment to its customers of technology, quality and value. The product line features cell culture products, cell growth factors, lipoproteins, modified lipoproteins (Ox-LDL, Ac-LDL, c-LDL), immunoassay kits and compounds, antibodies & proteins, biochemical products.
Alfa Aesar will continue to build upon the BTI product range as it expands its portfolio of unique biochemical products for the researcher.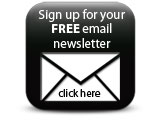 Featured Companies