Algorics announces acquisition of Domain Clinical Data Sciences
The acquisition is aimed to support the company's commitment to expanding its team of analytical professionals and sustaining commercial growth
Algorics, a provider of biostatistics and programming solutions for the pharmaceutical and biotechnology industry, has announced the acquisition of Domain Clinical Data Sciences, a clinical data services organisation based in India.
It specialises in biostatistics, programming, and data standardisation solutions for clinical trials. The company supports biopharmaceutical and CRO clients with analytical services underpinned by technology know-how and access to talent in India. Domain also has a track record in biostatistics and programming support.
The acquisition brings Algorics' headcount to 60 and expands the company's geographic footprint with a location in Hyderabad.
Nithiya Ananthakrishnan, CEO of Algorics, said: "We are delighted to welcome DCDS to the Algorics team. Their strong reputation for clinical biometrics resourcing and their established team of experienced analytical professionals perfectly complement our capabilities. This acquisition represents an important milestone in Algorics' growth journey and will allow us to increase our scale, strengthen our offering for existing customers, and extend our market reach."
Vishnu Vardhan, Director of DCDS said: "Algorics has a well-deserved industry reputation for providing exceptional clinical data science solutions, and we are delighted to join them at this exciting point in their expansion. We look forward to continuing to enable our customers' success as part of the Algorics team."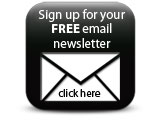 The deal builds on 12 months of growth for the company in which it has brought on board an experienced leadership team, hired talent, and added clients to its portfolio.
Companies