Alkermes reports record revenues of US$596m
Driven by its atypical antipsychotic franchise and alcohol addiction treatment Vivitrol
Irish pharmaceutical group Alkermes has reported record revenues for 2013 driven by a 'robust' performance from its atypical antipsychotic franchise and its Vivitrol treatment for addiction to alcohol or narcotic drugs.
The company, which specialises in diseases of the central nervous system, reported total revenues of US$596.3m, compared with $542.6m in 2012. Operating income for the year was $34.48m compared with $5.16m in 2012.
'We made tremendous progress in building our business in 2013, demonstrating the financial strength of our commercial portfolio and expanding and advancing our late-stage pipeline of new medicines,' said Richard Pops, Chief Executive of Alkermes.
'Entering 2014, we control what we believe is one of the most exciting CNS pipelines in the pharmaceutical industry and expect to reach major milestones during the year.'
Results from the aripiprazole lauroxil Phase III trial are expected in the first half of 2014 and, if positive, the company will make its NDA submission thereafter.
The company also expects to initiate the Phase III programme for ALKS 5461, advance the Phase II programme for ALKS 3831 and introduce two additional product candidates into the clinic this year.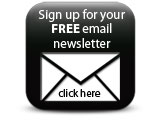 For 2014, Alkermes expects total revenues to range from $580m–$610m and net sales of Vivitrol to range from $90m–$100m.
Companies