Almac Discover appoints new VP of BD & Licensing
Dr Alan Lamont will report to Managing Director & President, Dr Stephen Barr
Dr Alan Lamont, new VP of of BD and Licensing
Almac Discovery, a member of the Almac Group, has announced the appointment of Dr Alan Lamont to the position of Vice President of BD & Licensing, reporting to Managing Director & President, Dr Stephen Barr.
Lamont will assume overall responsibility for all commercial activities within Discovery including the evaluation, structuring, negotiation and due diligence of BD and Licensing opportunities, and providing commercial input into research and discovery strategy as part of the Discovery senior management team.
Alan is a well-respected, experienced senior Business Development executive with over 30 years employed in both pharmaceutical and biotech environments throughout the UK and US. He has held senior global roles including Executive Director, Global External R&D with Eli Lilly and, most recently, Senior BD Lead at Mundipharma International.
Combining a scientific background and qualification with strong business development and licensing experience, Alan is experienced in drug discovery, development and technology platforms.
Alan holds both a PhD in Immunology/Physiology from the Faculty of Medicine at the University of Edinburgh and a BSc from Faculty of Science from University of Glasgow.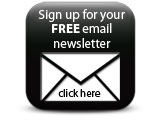 Commenting on Alan's appointment, Barr said: "We are pleased to welcome Alan to our senior management team at Almac Discovery. With extensive experience in the pharma and biotech space, particularly within the BD and licensing space, his expertise, understanding and industry insight makes him the ideal choice to oversee this vital function. We very much look forward to working with him as we continue to expand globally."
Featured Companies