Almac Group appoints Dr Stefan Mix as Head of Biocatalysis
Dr Stefan Mix
Almac Group, the global contract development and manufacturing organisation, announced the appointment of Dr Stefan Mix to the position of Head of Biocatalysis.
Mix joined the Almac Sciences business in April 2005 as a chemist working in the lab on process development projects for chiral materials and has been part of the biocatalysis team from the beginning.
He has gained broad industrial experience including applications of biocatalysis, crystallisation development, process development for chiral building blocks and APIs, and technology transfer to manufacturing network partners. He was promoted to Biocatalysis Team Leader in 2012.
All this time he has played a significant role in the development of Almac Sciences' Biocatalysis Technology platform, which has seen rapid growth and has multiple applications across a range of project scales and industry sectors.
In his new role, Mix, who is the author of several publications will be responsible for the development and application of platform technologies within Almac Sciences leading a team of almost 50 scientists, in addition to supporting and directing commercialisation of new technology.
Professor Tom Moody, VP Technology Development and Commercialisation, said: "Stefan's wealth of knowledge, expertise and experience within biocatalysis and chemical synthesis has been critical to the success of our biocatalysis offering within Almac Sciences. I am delighted to announce Stefan's promotion and wish him every success in his new role."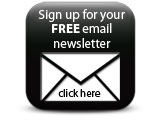 Mix was born in Berlin / East Germany, where he also completed his secondary education. After graduating with a Diploma in chemistry, he received his doctorate in 2004 from the Technical University of Berlin where he worked in a group under Professor Siegfried Blechert on stereoselective synthetic methodology and olefin metathesis.
Featured Companies