Almac Group appoints Jonothan Cooil
Jonothan Cooil
Almac Group, the global contract pharmaceutical development and manufacturing organisation, has appointed Jonothan Cooil to VP of Engineering, Facilities and Health, Safety & Environment.
He will report to Almac Group CEO, Alan Armstrong.
Cooil joins Almac with more than 20 years' experience with some of the world's leading companies.
Most recently he was employed as Head of Engineering and HSE at a major global pharmaceutical company and was directly responsible for leading the expansion and regrowth of one of its sites. In addition, he led the corporate adoption of process safety in manufacture for the global organisation.
Previously, Cooil was employed as Chief Engineer and Head of Process Safety at Warwick International, the world leader in the manufacture of Tetraacetylethylenediamine (TAED), where he was responsible for engineering and process safety on a 30 acre top tier Control of Major Accident Hazards (COMAH) chemical site.
Cooil is a highly respected academic and has lectured at John Moores' University as well as being the external examiner in the BEng and MEng engineering courses.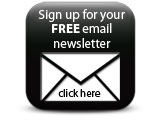 Armstrong said: "We are delighted to have Jon join the Almac leadership team. He has a proven track record of driving improvement and operational efficiency which is aligned to our global growth plans. His wealth of experience will be invaluable to our future success."
Featured Companies