Almac Group supports US approval of Intercept Pharmaceutical's orphan drug
Biotechnology | Contract Manufacturing
Ocaliva has been granted accelerated approval for the treatment of primary biliary cholangitis (PBC)
Almac Group's long-term customer, Intercept Pharmaceuticals, an American biotechnology firm, has received US FDA approval for its first orphan drug product obeticholic acid, marketed in the US as Ocaliva.
Ocaliva has been granted accelerated approval for the treatment of primary biliary cholangitis (PBC), previously known as primary biliary cirrhosis, in combination with ursodeoxycholic acid (UDCA) in adults with an inadequate response to UDCA or as monotherapy in adults unable to tolerate UDCA.
This indication is approved under accelerated approval based on a reduction in alkaline phosphatase (ALP). An improvement in survival or disease-related symptoms has not been established. Continued approval for this indication may be contingent upon verification and description of clinical benefit in confirmatory trials.
The partnership between Intercept and Almac began in 2013, with Almac's Pharmaceutical Development teams supporting the early phase development of various dosage forms of Ocaliva. Building on this partnership, Almac's commercial teams have worked with Intercept for the commercial packaging including packaging design of the approved drug product.
Intercept used Almac's commercial Rapid Launch programme to deliver Ocaliva from its Audubon, PA commercial packaging facility within 48 hours of receiving approval for the drug from the FDA.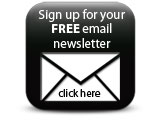 Almac said it would also support the anticipated EU launch of obeticolic acid, if Intercept receives marketing authorisation, together with bulk drug product manufacture from its commercial manufacturing and packaging facility at its UK headquarters in Craigavon.
Companies