Almac Group to host Nordic-Irish Process Chemistry Conference 2020
The internationally recognised chemistry forum in Belfast will be held in May 2020
Almac Sciences, a member of the Almac Group, has announced that the 2020 Nordic Process Chemistry Forum, an internationally recognised forum for leaders in chemistry, will be held in Belfast, Northern Ireland for the very first time in the forum's history. Traditionally hosted by Nordic-based companies, this move has resulted in the forum being renamed to the Nordic-Irish Process Chemistry Forum in advance of the event.
As a leader in process chemistry and R&D, Almac Sciences will serve as the host during the forum in May. The Nordic Process Chemistry Forum has a long history of attracting some of the most respected and innovative speakers in the world of chemistry, and the Belfast event will be the 9th forum in an unbroken chain of biannual events.
Since the event was founded in 2004, the main driver of the forum has been to bring scientists together who are involved in the design and scale up of chemical processes. The event facilitates networking, addresses pertinent chemical challenges, and fosters idea sharing and hosts new chemical trends. The upcoming event in Belfast is no exception— a fantastic line-up of industrial and academic speakers has been secured for this event, covering a range of subjects within the process chemistry field. A dedicated website has been created for this event (see below) and registration is now open with opportunities for participation.
Professor Tom Moody, VP Technology Development & Commercialisation at Almac & Arran Chemical Company commented: "We have established excellent relationships with the Nordic Process Chemistry industry and are delighted to be entrusted to host this event in Northern Ireland. Almac knows, first-hand, of the rich chemistry expertise and innovative research taking place among industry and academia across the EU and our own island of Ireland and we are excited to showcase this at the event. We look forward to hosting our guests in Belfast where chemistry will be brought to life."
Professor Hans-Jurgen Federsel, Founder of the Nordics forum, commented: "The basic idea behind starting the Nordic Process Chemistry Forum was the feeling that this part of the world was in dire need of a meeting ground where chemists, notably active in an industrial setting, could meet biannually and share top scientific and technical achievements. I'm personally very happy that my friends at Almac took on the task of organising the 9th consecutive event of this unbroken series and that we for the first time will be located outside the realm of the original Nordic countries."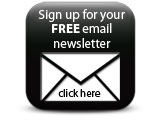 The Nordic Irish Process Chemistry Forum will be held from 12–14 May 2020 at the Titanic Quarter, Belfast, Northern Ireland. Visit the dedicated page at www.npcf2020.comto register and download the agenda.
Featured Companies