Almac appoints Head of Manufacturing Operations
David Taylor
Almac Group has appointed David Taylor as Head of Manufacturing Operations.
Taylor joined the Almac Group in November 2017 as Head of Manufacturing, Almac Sciences, tasked with the overall accountability for small molecule API and peptide manufacturing in Craigavon and delivering Almac's science supply chain operations at the Northern Ireland site.
Taylor has worked in the pharmaceutical and fine chemical industries for more than 22 years and brings with him a strong background in both the technical and manufacturing disciplines, allowing him to lead multidisciplinary teams to deliver streamlined operational outcomes.
In an industry with significant emphasis on safety, quality and regulatory compliance, Taylor has the skill set needed to anticipate and successfully communicate planning and procurement changes to customers, clients and third-parties abroad.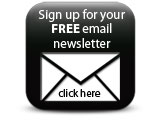 Dr Charles Shields, VP Peptides and Small Molecule API, said: "We are delighted to welcome David to Almac. He clearly brings an impressive track record, which is especially important to us as we continue to drive global sales and operational excellence. With his expertise and level of experience he will prove to be a great asset to our senior management team."
Companies