Almac one step closer to completion of US headquarters
Transition to take place in early autumn with official opening in spring 2011
Left to right: Edward Szwarc, (Skanska area general manager for the Philadelphia-metro office); Robert Dunlop (md and president, Almac Clinical Services business unit) and Jim Murphy (md and president, Almac Clinical Technologies business unit)
Almac has officially gained full possession of both buildings in its two-part North American headquarters construction. The 'Use and Occupancy' permits confirm that the building rights, previously shared with construction partner Skanska, are now solely under Almac ownership.
The US$120m project, which began in summer 2008, is nearing completion as employees prepare for transition in the early autumn. Relocation will begin in September with the official grand opening planned for late Spring 2011.
'We are extremely excited to see the next phase of this significant project complete,' said Alan Armstrong, ceo of Almac. 'The completion of our new facility will support our continuing business growth and better enable the fulfilment of Almac's mission to advance human health by bringing new drugs to market sooner.'
Building 1, a three-storey, 74,250ft2 office building, will house administrative teams from Almac's Clinical Services, Clinical Technologies and Sciences business units. Key functional areas designed to enhance employee performance and meet customer needs are also located in Building 1, including a network operation centre, meeting rooms, staff breakout areas, customer audit rooms, training rooms, learning lab, library and a packaging design room.
Building 2 is a partial two-storey, 166,135ft2 building custom built for the production, analysis and distribution of clinical supplies. Key features include greatly expanded capacity in material storage areas, the introduction of analytical labs to the US and a more streamlined layout for materials management from receipt through the warehouse to distribution. In addition, Building 2 will also obtain certification as a TSA Certified cargo screening facility, currently held by Almac's facility in Audubon, Pennsylvavia.
Material storage space was a main area of focus when designing Almac's second building. Capacity was greatly enhanced to accommodate a growing industry need, especially in the area of cold storage. 'Much of the demand coming from customers has been in this area. Our current cold storage capacity in Audubon was limited, hence the 400% increase in capacity,' said Mark Rohlfing, director of quality at Almac.
Building on Almac's Sciences' 30 years of experience from its headquarters site in Northern Ireland and additional facilities in Scotland, new analytical labs have also been installed, establishing the business unit's first US presence. This feature is one of many aimed to enhance integration across the Almac Group.
'Pharmaceutical and biotech clients will enjoy the benefits of a single site from day one, when they are able to approve multiple vendor - i.e. packaging/distribution, analytical and IVRS - all in one site visit,' said Dave Setley, head of business development at Almac. Almac has coined this encompassing endeavour as 'Pharmony'.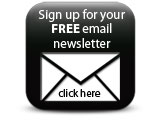 Pharmony is a unique approach to clinical trials that creates harmony for the pharmaceutical industry by strategically combining planning, packaging, distribution, analysis and technology to make clinical trials more effective and more efficient. More information can be found at www.FindPharmony.com.
Companies