Almac speeds up niche product launches in Europe
Adds Late Stage Customisation Suite in Ireland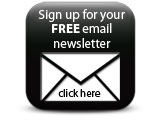 Almac has added another Late Stage Customisation Suite to its commercial facilities at Craigavon, Ireland, which the contract research organisation says will assist in the launch of orphan drug and niche products in Europe.

The firm says there is a growing requirement to support clients with their EU product launches, reduce stock holdings and provide greater flexibility with regional packs.

'Late stage customisation involves working with the client and understanding their country launch requirements to develop an EU regional supply strategy,' said Mark English, distribution manager at Almac.

'Grouping countries by language, allowing for multi-language packs to service multiple markets, with country specific information added at point of despatch, provides significant cost advantages.'

Historically the countries were grouped together based on geographical proximity to ensure that distribution to the end user was as short as possible. However with modern shipping methods this is no longer necessarily the case, Almac says.

The main factors now tend to be which countries share a common language (e.g. UK/Ireland and Germany/Austria) and having at least one of the 'Big Five' (Germany, France, Spain, Italy and the UK) in each regional pack, meaning that smaller markets can be served when required without committing any stock for orders that may never arise.

Assembling regional packs results in one pack being available for as many as five markets, as country specific information is applied to the 'Blue Box' area as orders are received direct from pharmacies or hospitals.

Almac says the addition of the dedicated Late Stage Customisation Suite gives it the flexibility to process these orders immediately, ensuring just-in-time delivery.

The Almac Group offers a range of services from r&d, biomarker discovery and development, API manufacture, formulation development, clinical trial supply and IXRS technology (IVRS/IWRS), to commercial-scale manufacture.


Featured Companies