Almac wins Laboratory Team of the Year at The Irish Laboratory Awards 2013
Almac's Enzyme Research and Development team has been recognised at The Irish Laboratory Awards
The Almac Enzyme Research and Development Team
Almac's Enzyme Research and Development team has been recognised at The Irish Laboratory Awards by winning Laboratory Team of the Year.
The awards, the first of their kind in Ireland, were held to recognise the success and achievements of Ireland's internationally renowned scientists in areas including innovation, leadership and collaboration, and focus on the on-going work of Irish scientists to grow and develop sustainable, globally competitive science research.
The 30-strong Almac Biocatalysis Team has been at the forefront of innovation and solutions to a large number of pharmaceutical companies and API manufacturers across the world. Enzymatic technology is increasingly displacing chemical processes, yielding a higher quality product at a more attractive price while making significant benefit to the environment.
Dr Derek Quinn, Team Leader Biology, Almac receiving award
'Our team is recognised globally as a key player in the area of biocatalyst research and development and we are delighted to have won this award,' said Tom Moody, Head of Biocatalysis and Isotope Chemistry at Almac.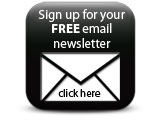 'It is now acknowledged that the need for green, economic, robust and scalable processes is at the forefront of customer research plans for the synthesis of chiral APIs and intermediates. This award demonstrates our continued success in this field, and the Enzyme Research and Development team is a key to our future.'
Companies