Amgen to acquire leading Turkish pharmaceutical company
Acquisition will provide a platform for growth in strategically important region
Biotechnology company Amgen and Mustafa Nevzat Pharmaceuticals (MN) have reached an agreement under which Amgen will acquire 95.6% of shares in the privately held Turkish pharmaceutical company. The all-cash transaction values MN at US$700m (€528m) and will significantly expand Amgen's presence in Turkey and the surrounding region, which are large, fast-growing, priority markets for Amgen.
MN is the leading supplier of pharmaceuticals to the hospital sector and a major supplier of injectable medicines in Turkey. It also has a successful and fast growing export business. MN had revenues of approximately $200m (€151m) in 2011 and has grown on average at double-digit rates in local currency over the past five years.
'Amgen is dedicated to making our innovative medicines available to patients in major markets around the world,' said Robert A. Bradway, president and chief operating officer at Amgen. 'Together with MN's staff and management team, we plan to grow our business with high quality and innovative medicines in Turkey and the surrounding region.'
The transaction has been approved by the Board of Directors of each company; completion is subject to customary closing conditions, including regulatory approvals.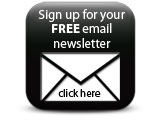 Amgen's focus on Turkey and the surrounding region is part of a broad international expansion strategy for the company. Amgen established an affiliate in Turkey in 2010 and currently markets two products there.
Companies