Amyris gets US$10 million from CBD partner Lavvan
Finance | Ingredients | Research
Milestone payment is the first in a $300m agreement between the two companies to bring the first fermentation-derived cannabinoid products to market
Amyris, the California-based sustainable ingredients company, has received US$10 million, the first payment part of a $300m collaboration with its cannabinoid partner, Lavvan.
The news follows on from a definitive agreement for cannabinoid development, licensing and commercialisation. Amrys announced the partnership two weeks ago.
Lavvan, a newly-formed company backed by players in the pharmaceutical, cannabis, and financial sectors, intends to bring the first fermentation-derived cannabinoid products to market.
As part of the agreement, Lavvan utilises Amyris' biology technology that has brought products to market in skin care, flavours, fragrances, sweeteners and now cannabinoids. Amyris' platform is designed to help improve health and quality of life at reduced cost with consistent quality and sustainably sourced.
"We are delighted with Amyris's ability to quickly meet the initial milestone requirement of our agreement," said Etan Bendheim, Lavvan CEO. "This meaningful laboratory achievement further confirms our thesis that Amyris is best suited to meet the task of commercialising cannabinoid ingredients in a highly disruptive and cost-efficient fashion," he added.
Bendheim said the company is busy laying the groundwork to scalably leverage Amyris's platform and that he believes Lavvan will achieve a sizeable return on our investment in this rapidly expanding market
Amyris' tech platform is based around using yeast to create pure, sustainable, fermented natural products.
"We are pleased with meeting our first milestone and confident in the capabilities of our R&D team toward rapidly meeting the objectives of this major agreement," said John Melo, President & CEO of Amyris.
"We can create highly pure CBD molecules and we can bring down the cost significantly to support broad consumer adoption. This is the start of what we believe will be a mutually rewarding relationship with our partner, Lavvan."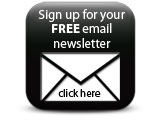 The Amyris-Lavvan deal is the tip of the iceberg in today's cannabinoid booming market. Canada's Cronos Group signed a $122m deal with Boston-based Ginkgo Bioworks last September to produce lab-grown cannabinoids.
Companies