Andrew Robbins joins Array BioPharma
Takes newly created role of senior vice president of commercial operations
Andrew Robbins
Array BioPharma, a US biopharmaceutical firm focused on developing treatments for cancer and inflammatory diseases, has appointed Andrew Robbins as senior vice president of commercial operations.
This newly created position reflects Array's continued transformation into a commercial-stage company, as several products in its pipeline approach pivotal trials, including its myelodysplastic syndrome and multiple myeloma programmes.
In his new role, Robbins will be responsible for working with Array's r&d teams to refine the company's strategy, prioritising portfolio investments and supporting corporate collaborations with Array's strategic partners. As Array's products move closer to market, he will develop launch plans and build an integrated sales and marketing team.
Robbins has been in the pharmaceutical industry for 15 years, focusing on oncology/haematology products.
Most recently he was general manager/vice president of the US Alternate Site business unit at Hospira, focused on selling pharmaceuticals and medical devices to outpatient oncology, surgery, pain and dialysis customers. Prior to this, Robbins was vice president of corporate development.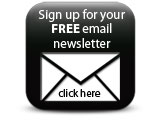 Before Hospira, Robbins was a commercial leader within Pfizer's oncology unit.
Companies