Anticancer agent – foretinib
Vascular endothelial growth factor receptor 2 (VEGFR-2) and c-Met are two of the most important receptor tyrosine kinases in terms of anticancer drug targets
Foretinib
Vascular endothelial growth factor receptor 2 (VEGFR-2) and c-Met are two of the most important receptor tyrosine kinases in terms of anticancer drug targets. VEGFR-2 is activated by VEGF and is found on the surface of vascular endothelial cells, while c-Met's ligand is hepatocyte growth factor, or HGF, and it is overexpressed or mutated in various cancers such as gastric, small cell lung, breast and kidney.
Blocking these two receptor types can lead to apoptosis, and as c-Met dysfunction is particularly common in metastases, it appears it plays a role in the proliferation and spread of cancerous cells. However, as cancers can activate more than one of these receptor tyrosine kinases, drugs that hit more than one receptor tyrosine kinase have great potential.
Foretenib is being developed by GlaxoSmithKline, under licence from Exelixis.1 As well as VEGFR and c-Met, it blocks several other kinases, including AXL receptor tyrosine kinase and macrophage stimulating 1 receptor.
A first in human Phase I dose escalation clinical trial was carried out in 40 patients with metastatic or unresectable solid tumours.2 Subjects were given the drug orally for five consecutive days every 14 days. The maximum tolerated dose was established as 3.6mg/kg; the maximum dose administered was 4.5mg/kg. Dose limiting toxicities included significant increases in the enzymes aspartate aminotransferase and lipase; other adverse events included fatigue, hypertension, vomiting, diarrhoea, proteinuria and haematuria.
Two patients with papillary renal cell cancer and a further patient with medullary thyroid cancer exhibited a response, and a further 22 patients achieved stable disease. The recommended dose for Phase II trials was established at 240mg in the cycle pattern used in the trial, and several such trials are now in progress.
references
1. F. Qian et al. Cancer Res. 2009, 69, 8009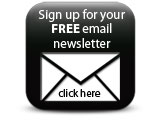 2. J.P. Eder et al. Clin. Cancer Res. 2010, 16, 3507
Companies