Anticancer agent – siltuximab
IL-6 levels are elevated in some forms of cancer, both solid tumours and blood cancers, as it can be overproduced by activated B cells. Thus, if IL-6 activity is blocked, it may exert an anticancer effect
Interleukin-6 is a pro-inflammatory multifunctional cytokine, which also has an anti-inflammatory myokine effect in muscles. It is produced by a number of different cell types, including T and B cells, endothelial cells, fibroblasts and monocytes. Various agents have been developed to take advantage of this role in the inflammatory cascade, but it also has potential in cancers – IL-6 levels are elevated in some forms of cancer, both solid tumours and blood cancers, as it can be overproduced by activated B cells. Thus, if IL-6 activity is blocked, it may exert an anticancer effect.
One such anti-IL-6 agent, the monoclonal antibody siltuximab, is being developed by Janssen-Cilag.1 Various clinical trials have been carried out, for example in prostate cancer. In one Phase II study, 53 men with castration-resistant prostate cancer who had previously been treated with taxane drugs were given 6mg/kg of the antibody intravenously every two weeks for 12 cycles.2 The primary end-point was a 50% reduction in the prostate-specific antigen response rate. At the end of the trial two had a PSA response, and while none of the 31 patients with measurable disease achieved a response, seven had stable disease. The median progression-free survival was 1.6 months, and median overall survival almost 12 months. Outcomes were better for those with lower IL-6 levels.
It has also been administered to prostate cancer patients in combination with mitoxantrone and prednisone in an open label Phase II trial.3 In the first part of the trial, nine subjects were given biweekly doses of 6mg/kg siltuximab plus 12mg/m2 mitoxantrone every three weeks to assess safety; it was well tolerated. In the second part, 97 patients were given either siltuximab plus mitoxantrone and prednisone, or mitoxantrone/prednisone alone. However, the study was terminated early, with those given the antibody having worse outcomes.4
It has also been investigated in multiple myeloma, where IL-6 plays an important role in the pathogenesis of the disease. In a Phase II trial, 51 patients were recruited who had relapsed or refractory multiple myeloma, and had received at least two previous therapy regimes, one of which included bortezomib.5 They were given siltuximab plus dexamethasone. There was a partial response in 17% of subjects, and a minimal response in a further 6%. Responses were seen in disease that had previously proved refractory to dexamethasone.
The best results have been seen in patients with multicentric Castleman's disease (MCD), a rare blood disorder with a high morbidity rate in which there is an overexpression of lymphocytes. It can also affect lymphoid tissue in internal organs such as the liver and spleen, and cancers such as malignant lymphoma are common.
A double blind, randomised, placebo-controlled Phase II trial was carried out in 79 patients with MCD.6 More than a third of those given the antibody had a durable tumour and symptomatic response to treatment, with the median time to treatment failure not being reached over the 48 weeks of the trial, compared with none in the placebo group, who had a median time to treatment failure of 134 days. These results led to EMA recently giving siltuximab a positive opinion in this disease.
References
1. Z. Culig and M. Pur Mol. Cell Endocrinol. 2012, 360, 52
2. T.B. Dorff et al. Clin. Cancer Res. 2010, 16, 3028
3. K. Fuzazi et al. Eur. J. Cancer 2012, 48, 85
4. E. Angevin et al. Clin. Cancer Res. 2014, 20, 2192
5. P.M. Voorhees et al. Br. J. Haematol. 2013, 161, 357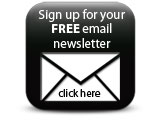 6. R.S. Wong et al. Blood 2013, 133, 505
Companies