Antiplatelet therapy – elinogrel
Clopidogrel is a mainstay of the treatment of cardiovascular disease, but resistance, variable response and irreversibility can cause problems
The P2Y12 receptor antagonist antiplatelet drug clopidogrel is a mainstay of the treatment of patients with cardiovascular disease, but resistance can develop, response is variable and problems arise from its irreversibility if acute surgery is needed. Several further drugs in the same class have been investigated. Another P2Y12 antagonist, elinogrel, is being developed by Novartis, under licence from Portola Pharmaceuticals; one advantage is that it is reversible.1
Elinogrel
In an initial Phase II trial, 20 stable patients who had previously had a stent implanted and had high on-treatment platelet reactivity with standard antiplatelet therapy were given a single 60mg oral dose of elinogrel.2 Within four hours of dosing, platelet reactivity dropped, and this effect was reversible, returning to baseline levels within 24 hours.
A pilot Phase IIa randomised, double blind, placebo-controlled, dose escalation study has also been carried out in patients undergoing percutaneous intervention (PCI).3 Subjects were given 10, 20, 40 or 60mg of elinogrel or placebo as a single intravenous bolus ahead of the diagnostic angiogram before primary PCI. All patients also received a 600mg loading dose of clopidogrel and a further 300mg loading dose of clopidogrel four hours after the PCI. Bleeding events were infrequent, and were similar in all patients, and there were no other serious adverse event differences between the groups.
A further randomised, double blind, active controlled trial was also carried out to compare elinogrel with clopidogrel.4,5 A total of 800 patients undergoing PCI were given 80mg elinogrel intravenously before PCI followed by 50 or 100mg orally for 60 days, or a 300 or 600mg loading dose of clopidogrel before PCI followed by 75mg daily doses for 60 days. They found that elinogrel gave platelet inhibition that was both more rapid and more potent than clopidogrel, and the inhibition was sustained after the initial intravenous dose into the oral dosing. There was no significant difference in bleeding between the groups. A Phase III trial in 24,000 patients who have had myocardial infarction is now planned.
references
1. P. Conley et al. Blood, 2006, 108 (11), Abst 900
2. P.A. Gurbel et al. J. Thromb. Haemost. 2010, 8, 43
3. J.S. Berger et al. Am. Heart J. 2009, 158, 998
4. S. Leonardi et al. Am. Heart J. 2010, 160, 65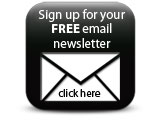 5. S. Rao et al. ESC Congress 2010 (28 Aug – Sep 1, Stockholm), Abst.
Companies