Array BioPharma appoints Victor Sandor as Chief Medical Officer
Clinical oncology expert joins as the company advances its late-stage clinical programmes
Victor Sandor
US biopharmaceutical company Array BioPharma has appointed Victor Sandor as Chief Medical Officer. He replaces Michael Needle, who has left the company to pursue other opportunities.
Array BioPharma focuses on the discovery, development and commercialisation of targeted small molecule drugs to treat patients with cancer and Sandor will lead the company's clinical, medical and regulatory strategy and operations.
He brings a wealth of experience in oncology and haematology drug development to the role.
Prior to joining Array, Sandor was Senior Vice President for Global Clinical Development at Incyte. Before this, he was Vice President and Chief Medical Officer for oncology at Biogen Idec.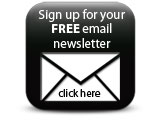 He has also held positions of increasing responsibility in oncology product development at AstraZeneca.
Companies