Array BioPharma hires vp of clinical sciences
Karsten Witt will lead clinical science and drug safety activities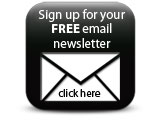 Karsten Witt has joined Array BioPharma of Boulder, Colorado, US as vp of clinical sciences. With 26 years of experience in medicine and 19 years working in the pharmaceutical industry, Dr Witt will lead clinical science and drug safety activities for Array's pipeline of small molecule drugs to treat cancer and inflammatory diseases.

'Karsten brings valuable experience to Array to help us move our proprietary pipeline to the next level,' said chief executive Robert Conway. 'His expertise in advancing therapeutics for cancer and inflammation, including the registration of Tarceva (erlotinib), will enable him to make immediate contributions to our proprietary programmes as we move into pivotal studies.'

From 2002 until he joined Array, Witt served as senior vp, Pharmaceutical Operations at OSI Pharmaceuticals, where he was involved in the development of small-molecule targeted oncology therapies, including the EGFR inhibitor Tarceva. Witt was also a member of OSI's Executive Management Committee starting in 2008.

From 1998 to 2001, he was senior director of Clinical Research & Drug Safety at NeXstar Pharmaceuticals, and continued in that position after NeXstar's acquisition by Gilead Sciences.

Witt worked at Synergen, where he assisted in setting up the company's European headquarters; in 1995, after Amgen purchased Synergen, he continued as a clinical scientist, working primarily on inflammation programmes, including the IL-1ra programme, which subsequently produced Kineret (anakinra).


Companies