Artes acquires Anavax VLP technology
Will develop processes for specific vaccines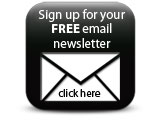 Artes Biotechnology, based in Langenfeld, Germany, has acquired the Anavax virus-like particle (VLP) technology from Select Vaccines.

Scientists at the Burnet Institute in Melbourne, Australia developed the Anavax technology. First vaccine candidates targeting different flu viruses, malaria, HIV and HCV have shown positive results in preclinical studies.

The Burnet Institute and Artes will further collaborate to develop processes for specific vaccines.

Artes now offers a combination of two technology platforms, Anavax and the Hansenula expression system.

Hansenula, a yeast expression platform, has been applied to the production of more immunogenic hepatitis B VLP vaccines and according to Artes provides a base for balanced co-expression of individual proteins. It is suitable for affordable mass vaccination and is recommended by the WHO for hepatitis B.


Companies