Ashfield Engage and Popit partner on patient adherence
Popit's Sense technology is being used currently by pharmaceutical companies including Pfizer, Almirall and Novartis
Ashfield Engage, part of UDG Healthcare, has partnered with Popit to improve patient adherence in oral solid dosage treatments and advance personalised patient support.
The collaboration will combine Popit's monitoring technology and Ashfield Engage's patient support programs, aiming to proactively respond to patients' needs and tailor their reminders accordingly.
The Popit Sense device is attached to a pill sheet and monitors missed doses to send alerts to patients via a smartphone app. The data is also transmitted to healthcare providers and support partners such as Ashfield Engage. Using this data, Ashfield Engage can identify which patients require extra support, which will be provided both through the app and directly through its call centre teams.
Ian Riches, Global VP, Patient Solutions at Ashfield Engage, explained: "Prior to Popit's technology, a large group of OSD patients were not getting the support they needed. While the majority of patients are adherent, those with a need for support can now be quickly identified and we can engage with them in a way that was previously not possible, which is really exciting."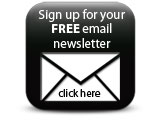 Timo Heikkilä, COO and co-founder of Popit, added: "We are thrilled about this collaboration and look forward to supporting the large patient population reliant on OSD treatments. We see this as a really important step towards building better, more connected healthcare solutions that truly benefit patients' health."