Asia-Pacific antihypertensive therapeutics market to hit $27 billion by 2022, despite low innovation
The market for antihypertensive therapeutics across the five Asia-Pacific (APAC) countries of India, China, Australia, South Korea and Japan is set to grow from $19.1 billion in 2015 to $27 billion by 2022, at a compound annual growth rate of 5.1%, according to business intelligence provider GBI Research
The company's latest report states that this relatively solid rise in market value will be driven by the increasingly elderly population – where the prevalence rate of hypertension is highest – and increases in risk factors such as obesity, low physical activity levels, urbanisation and smoking.
Indeed, growth will not be aided by the weak antihypertensive pipeline, owing to a lack of innovative products in late-stage development.
Gautam Arora, Analyst for GBI Research, explains: "The antihypertensive pipeline consists of 112 pipeline products, most of which are small molecules. The limited presence of other types of molecules in the pipeline suggests that large pharmaceutical companies are refraining from developing novel molecules and are more inclined to focus on patient-compliant combination therapies. It is therefore unlikely that any completely novel molecules will enter the market during the forecast period."
"Prestalia is an example of a recently improved drug that offers an improvement to hypertension therapy. In a Phase III trial it provided a better benefit-to-risk ratio than either treatment alone. The drug was approved by the US FDA in January 2015, and it is marketed by Symplmed. Of the APAC countries covered in the report, however, it is available only in Australia, and it is under development in Japan and South Korea," he added.
Overall, late-stage products will not change the treatment paradigm of hypertension during the forecast period. With the lack of any new premium-priced drugs in this setting and the prescription of relatively cheap generic versions of antihypertensive drugs to continue, GBI Research expects the status quo of drug treatment to persist in the APAC region.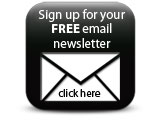 Arora concludes: "Despite the availability of a large number of blood-pressure-lowering agents, the need remains for safer and more effective antihypertensive treatments. Although the APAC market is likely to see steady growth, it will continue to be obstructed by a weak pipeline and low diagnosis and treatment rates. Indeed, the asymptomatic nature of the disease along with a lack of frequent blood pressure checks owing to limited affordability and healthcare accessibility in countries such as India and China can limit diagnosis rates."
Companies