AstraZeneca acquires neuroscience assets from Link Medicine
Aims to develop new treatments for Parkinson's and Alzheimer's
AstraZeneca has acquired a portfolio of neuroscience experimental compounds from Link Medicine Corporation, a privately held biopharmaceutical company based in Massachusetts, US, for an undisclosed sum.
The Anglo-Swedish pharmaceutical firm hopes these compounds will lead to new treatments for neurodegenerative diseases including Parkinson's and Alzheimer's.
Link Medicine has focused its r&d efforts in the field of autophagy, an intracellular process that clears and recycles misfolded proteins and has been developing potential new treatments for a range of brain diseases.
AstraZeneca has acquired multiple small molecule assets in clinical and preclinical stage that target the enzyme farnesyltransferase and modulate autophagy. Autophagy is an emerging area of research that can be applied to a range of neurodegenerative diseases, including Parkinson's and Alzheimer's disease. Both of these conditions are characterised by a build-up of incorrectly folded, aggregated and ultimately neurotoxic proteins.
The agreement is the third for AstraZeneca's new neuroscience Innovative Medicines Unit, which was established earlier this year. Under this new model, AstraZeneca is continuing to invest in neuroscience discovery research and early development for small and large molecules.
Under the terms of the agreement, AstraZeneca will make specified upfront and milestone payments and will assume all of the programme's r&d activities.
Menelas Pangalos, executive vice president of Innovative Medicines, AstraZeneca, said: 'AstraZeneca is committed to neuroscience drug discovery and development, and is always looking for new ways to share cost, risk and reward with other research partners. This agreement provides us with an entry into an exciting and vital piece of research into autophagy – an area of considerable importance in neuroscience.'
AstraZeneca has also joined forces with Steven Paul of Weill Cornell Medical College in an alliance that brings four leading academic research laboratories together with AstraZeneca to study a major risk factor for Alzheimer's disease, the apolipoprotein E4 genotype (ApoE).
Members of the newly-established collaboration with AstraZeneca, called the A5 alliance, include Dr Paul of the Helen and Robert Appel Alzheimer's Disease Research Institute at Weill Cornell, David Holtzman of Washington University in St Louis, Peter Davies of The Feinstein Institute for Medical Research and Cheryl Wellington of the University of British Columbia.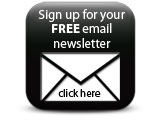 ApoE is considered second only to age as a risk factor for the development of Alzheimer's disease.
Companies