AstraZeneca and Broad Institute to advance discovery of antibacterial agents
Will combine bacterial genomics and biochemistry expertise with chemical compound library
Anglo-Swedish pharmaceutical manufacturer AstraZeneca and the Broad Institute in Cambridge, Massachusetts, US are to collaborate to identify new chemical compounds targeting bacterial and viral infections that could speed up the development of antibacterial and antiviral drugs.
Under the two-year collaboration, the two organisations will address this challenge by bringing together AstraZeneca's expertise in bacterial genomics and biochemistry with the Broad Institute's library of chemical compounds and chemical screening capabilities.
The library includes 100,000 customised molecules known as Diversity-Oriented Synthesis (DOS) compounds. It contains molecular shapes and structures not found anywhere else that can hit even the most challenging biological targets.
Under the agreement, screening and hit-to-lead chemistry will take place in Broad's Chemical Biology Platform, while AstraZeneca will develop and commercialise potential compounds from identified, high-quality leads.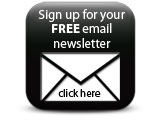 Manos Perros, vice president and head of the AstraZeneca Infection Innovative Medicines Unit, said: 'We believe new and collaborative approaches between the private and public sectors will help speed the discovery and development of new treatments, particularly for antibiotic-resistant infections. We are very pleased to work hand in hand with the Broad Institute to combine our unique resources and strong histories in innovation, discovery and development to speed advancements in treatments for infections. Through this collaboration we have already identified several new potential projects to pursue.'
Companies