AstraZeneca and Pelago to collaborate on joint research projects
AstraZeneca gains licence to use and apply Cellular Thermal Shift Assay (CETSA) method to determine drug/target interactions
Drugmaker AstraZeneca has entered into a two-year research collaboration and licensing agreement with Swedish firm Pelago Bioscience.
Under the agreement, the firms will work together on joint projects and AstraZeneca will also be granted a licence to use and apply Pelago's Cellular Thermal Shift Assay (CETSA) for determining and quantifying drug/target interactions in other AstraZeneca discovery projects.
No financial details have been revealed.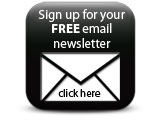 The partners will together develop assay formats and applications of the CETSA method relevant across the therapeutic areas covered by AstraZeneca. They will share information related to benchmarking and improvement in the use of the technology.
Companies