AstraZeneca and Pfizer sign US$250m Nexium deal
Nexium 20mg otc launch targeted for 2014, subject to regulatory approval
Pfizer will pay US$250m to AstraZeneca to gain the rights to sell an over-the-counter form of Nexium (esomeprazole magnesium), a prescription drug currently approved to treat gastroesophageal reflux disease (GERD).
Under the terms of the agreement, Pfizer will acquire the exclusive global rights to sell the otc version of Nexium, a proton pump inhibitor, in the US, Europe and the rest of the world, with AstraZeneca receiving milestone and royalty payments from Pfizer.
AstraZeneca, which launched a prescription-only version of Nexium in Europe in 2000 and the US in 2001, will continue to manufacture and market this product, as well as supply Pfizer with the otc version.
The firm filed a Marketing Authorisation Application for otc Nexium in a 20mg tablet with the European Medicines Agency in June. A New Drug Application filing in the US is targeted for the first half of 2013 and if approved Pfizer anticipates product distribution will start in the US in 2014, with launches in other markets to follow.
AstraZeneca says the two firms are also exploring the potential for similar agreements with other AstraZeneca prescription brands for which an otc version might be appropriate. They have signed a right of first refusal regarding otc rights for Rhinocort Aqua, a pump spray containing the glucocorticosteroid budesonide, with a local anti-inflammatory effect for the treatment of non-infectious rhinitis (such as hay fever and house dust mite allergy).
Tony Zook, executive vice president of AstraZeneca's global commercial organisation, said: 'We're pleased to work with Pfizer Consumer Healthcare and believe their expertise in the sales and marketing of consumer health products makes them the optimal partner to commercialise otc Nexium globally.'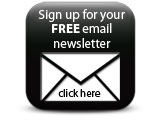 'This agreement will help AstraZeneca realise the substantial, long-term value of this brand and potentially other brands in our portfolio.'
Companies