AstraZeneca appoints EVP of Global Medicines Development and Chief Medical Officer
Dr Sean Bohen joins the company on 15 September
Dr Sean Bohen
AstraZeneca has appointed Sean Bohen as Executive Vice President of Global Medicines Development and Chief Medical Officer. He will join the company on 15 September.
Dr Bohen will be responsible for driving the progress of AstraZeneca's portfolio of small molecules and biologics investigational medicines through late-stage development to regulatory approval. As Chief Medical Officer, he will be responsible for patient safety across the entire AstraZeneca and Medimmune portfolio.
Dr Bohen joins the Anglo-Swedish drugmaker from Genentech where he was most recently Senior Vice President of Early Development. He oversaw preclinical and clinical development programmes across all therapy areas, including oncology, respiratory and autoimmune diseases, to deliver trial-ready drug candidates to late-stage development. Before this, he held a number of positions in early and late-stage development, playing a key role in the growth and progress of the Genentech/Roche portfolio. Dr Bohen was instrumental in bringing a large number of new medicines to patients, in particular for cancer, and led activities to incorporate diagnostics into clinical programmes.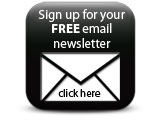 Prior to joining Genentech, Dr Bohen was a Clinical Instructor in Oncology at Stanford University School of Medicine, a research associate at the Howard Hughes Medical Institute and a postdoctoral fellow at the National Cancer Institute.
Companies