AstraZeneca faces loss of revenue and earnings owing to generic competition in 2016
US patent for cholesterol drug Crestor expires in May
Pascal Soriot: 'AstraZeneca is beginning the next phase in our strategic journey'
AstraZeneca expects revenue and earnings to fall this year owing to cheaper generic alternatives to its cholesterol drug Crestor, which will offset sales of newer medicines.
Chief Executive Pascal Soriot said the pharmaceutical firm faced a 'transitional period' due to the expiry of the US patent for Crestor in May 2016, but the company expects to return to 'sustainable growth in line with our targets' over the full year.
For 2015, AstraZeneca reported total revenue up 1% to US$24.71bn. Core operating profit rose 6% to $6.9bn.
The firm reported total product sales of $23.64bn, which fell by 1% owing to the US market entry of generic versions of heartburn drug Nexium from February 2015. US sales declined in the year by 6% to $9.5bn.
Sales in Europe fell by 6% to $5.3bn, as strong growth from the diabetes portfolio was more than offset by continued generic competition facing Crestor and Seroquel XR.
Sales in the Established Rest of World markets were stable in the year at $3.02bn. Both Japan and Canada saw rising sales, particularly of Crestor and Nexium in Japan, and Onglyza and Symbicort in Canada.
AstraZeneca faces a transitional period due to the expiry of the US patent for Crestor in May 2016
AstraZeneca continues to focus on accelerating investment in Emerging Markets, particularly China, Russia and Brazil. Around 60% of Emerging Markets sales were derived outside of China in the year.
China sales in 2015 increased by 15% to $2.53bn, while Brazil sales grew by 16% to $381m and Russia's by 21% to $231m.
Soriot said the company 'delivered a strong pipeline and financial performance in 2015' as it begins 'the next phase in our strategic journey'.
The firm's culture of innovation continued to drive R&D productivity, he said, with six regulatory approvals in the year. This momentum is expected to continue in 2016 as AstraZeneca anticipates six regulatory submissions.
The firm strengthened its position in the oncology sector, and expects to launch next-generation therapies such as lung cancer drug Tagrisso in the first half of 2016 and Lynparza for ovarian cancer in the second half, in addition to a 'promising immuno-oncology pipeline', Soriot said.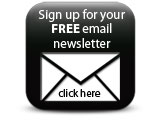 Alongside this organic progress, the firm also continued to invest in its main respiratory, cardiovascular & metabolic diseases, infection, neuroscience & gastrointestinal and diabetes areas through agreements with Acerta Pharma, ZS Pharma, and Takeda.
Companies