Automation in the mix
The majority of mixing processes can be performed by standardised mixing equipment systems but to develop special, non-standard control systems for bespoke customer units introduces an additional level of complexity, in the development, operation and maintenance of the machines. Symex has worked with Rockwell Automation to create an S88-based infrastructure, and to allow the engineers at symex to adapt and evolve the technology for future machine builds.
symex supplies equipment to the cosmetics, pharmaceutical, chemical and food industries
Symex, a leading machine builder, has turned to Rockwell Automation's expertise to enable it to address a wider range of markets and applications.
Symex, based in Bremerhaven, Germany, is a leading manufacturer of high-end vacuum-mixing and homogenising systems for the production of emulsions, dispersions and suspensions and supplies many of the world's leading pharmaceutical, cosmetic, chemical and food companies.
According to Ulf Sieckmann, from the sales and process engineering department at symex, 60–70% of the world's mixing processes can be performed by traditional, standardised mixing equipment systems. 'It is when a customer's application needs a machine that falls within the remaining 20–30%, they come to us, with our specialised and patented system,' he says. 'However, we do not ignore the 60–70%, we are often able to speed up processes significantly, make them even safer and help them offer better repeatability.'
Symex used to rely heavily on external consultants to help develop special, non-standard control systems for individual bespoke customer units. But this introduced an additional level of complexity, both in the development of the machines and their subsequent operation and maintenance, so the company decided to bring the automation and batching expertise in-house and called upon Rockwell Automation with its significant experience in this discipline.
The North American market is a big target for symex and according to Sieckmann, 80% of US customers standardise on Rockwell Automation equipment. 'In this particular instance, one of our primary customers insisted on S88 implementation, which was why we brought in Rockwell Automation,' he says. 'As well as providing the automation equipment and software, Rockwell Automation also provided the training for us to bring the skills to implement programmable automation control (PAC) based S88 systems in-house. They also helped us with areas such as FDA compliance.'
The primary aim of the project was not only to create an S88-based infrastructure, but also to allow the engineers at symex to adapt and evolve the technology for future machine builds. Sieckmann explains: 'Now that we understand how to programme the operating parameters and the appropriate standards we are finding it much easier to adopt the programmes on other machines. Our basic PLC programme can be easily upgraded to undertake batch control if required. A regular control system would require more work for it to adopt the same standards.'
The S88 solution developed by Rockwell Automation for symex and its customer employs an Allen-Bradley ControlLogix PAC, Flex IO, FlexEx IO, Allen-Bradley PowerFlex 700 drives and a FactoryTalk View SE system to provide an overall control infrastructure. Rockwell Automation also delivered the services of one of its Global OEM Technical Consultants (GOTCs) and an embedded engineer to help bring the project to fruition. As specialists in their sector, GOTCs are often at the forefront of Rockwell Automation projects. As well as improving the technical relationship with the customer, they also act as a focal point for the project, co-ordinating information and technical capabilities.
symex is also looking to adopt Rockwell Automation's 'Compact Machine Solutions' – driven by Allen-Bradley CompactLogix PACs – for some of its smaller machines. The beauty of the Integrated Architecture approach developed by Rockwell Automation means that programs developed for larger PACs can be easily ported to smaller units, without many of the data-migration headaches faced when using equipment from other suppliers.
symex's customer is delighted with the control infrastructure that the firm is now able to deliver. Sieckmann continues: 'The customer now has three machines and is even thinking of upgrading some of its existing plant to include this new operating system to be ready for batch controlled processes according to the S88 Standard.'
Indeed, the retrofitting of newer control equipment into older machines is a growing business for symex. The upgrade of older SLC and PLC5 units to CompactLogix PACs is of great interest, as most customers demand near zero downtime.
The aim was to allow the engineers at symex to adapt and evolve the technology for future machine builds
The introduction of Rockwell Automation and the ease with which symex has been able to adopt the technology has meant it is now able to offer an additional in-house standard for its customers. 'We now use Rockwell Automation equipment as a selling point,' Sieckmann elaborates. 'With our new in-house experience of Rockwell Automation we can now address a much wider market a lot more easily. We are now able to write specific recipes for bespoke applications – all in-house, freeing up valuable development time for other parts of the equipment.'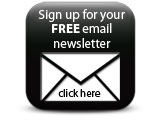 The combination of contemporary control solutions and symex's own advanced, in-house specialised machine design capabilities, has allowed the company to develop specialised systems that offer multiple benefits to its end customers. These include: up to 75% time savings on production processes; up to 50% energy saving; up to 80% less use of water and detergents for CIP; up to 60% time saving on cleaning procedures; and individual cleaning recipes for every product.
Companies