BASF and X-Rite offer easy tablet colouring method
It combines the latest tablet colour determination device with BASF's coatings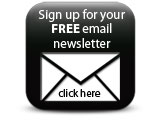 BASF and specialist in colour science, X-Rite, now offer an easy to handle on-site approach to colour coating tablets using ColorEye XTH, X-Rite's portable tool for tablet colour determination. The tablet colour is then easily translated into BASF's Kollicoat IR Coating Systems recipe, to match the desired color shade.

The ColorEye handheld spectrophotometer is a device that accurately measures tablet and capsule colours, even those of contoured and textured opaque parts. It also takes into account how the human eye responds to surface effects. The instrument has different apertures to accommodate a wide range of tablet sizes and shapes.

According to the two companies, this approach to colour coating avoids the need for outsourcing activities, thus replacing complex logistic processes and ensuring that in-house formulation knowledge remains confidential.

'This unique, systematic and easy-to-apply approach to colour matching draws on the expertise of both BASF and X-Rite to provide a solution that responds to the specific challenges faced by pharmaceutical formulators today. This solution goes beyond anything else currently available,' said Dr Kathrin Meyer-Böhm, Pharma Ingredients and Services, BASF SE.

'Through this collaboration with BASF, we can reach out to customers in a wider scope, from technical aspects to manufacturing and development sectors', said Francesco Tomasello, vice-president Marketing & Sales EMEA, X-Rite.

The Kollicoat IR Coating Systems are a modular system of seven base colors that are designed to combine easily to produce instantly recognisable tablets in hundreds of different shades. The coatings are said to allow a shorter spray process because they accommodate high concentrations of solids over a wide temperature range.


Featured Companies