BIOCAD rituximab biosimilar to receive market authorisation in India
The Central Drugs Standard Control Organization has recommended Acellbia, the first rituximab biosimilar made in Russia, for approval in India.
BIOCAD will receive permanent market authorisation (MA) in India, which represents a strategic milestone for BIOCAD's international expansion.
Today, the Indian market for rituximab exceeds US$40 million, with an annual growth of 8%. According to experts, this volume may reach US$58 million in the next five years.
India experiences low rituximab availability. The Russian biosimilar marketed here is expected to not only boost competition among the existing players, but should also make this product available for larger numbers of patients with certain types of lymphomas and autoimmune disorders.
Dmitry Morozov, CEO at BIOCAD, said: "We are happy to see Acellbia, our first biosimilar drug product to receive MA in India, but our efforts to register more products there will continue. In the first quarter of 2018 we plan to obtain MA for Herticad, BIOCAD's trastuzumab biosimilar, which is used to treat certain types of breast cancer, and is already supplied to Syria, Sri Lanka and other countries."
International clinical trials were conducted to ensure the quality of Acellbia manufactured by BIOCAD. The trials were conducted in accordance with the EMA's guidelines for the non-clinical and clinical development of biosimilar monoclonal antibodies.
They demonstrated similar efficacy and safety of Acellbia in a head-to-head comparison with the original drug product by F. Hoffmann-La Roche.
BIOCAD's rituximab has already been authorised in seven countries, including Bolivia and Honduras, with the registration pending in 27 countries.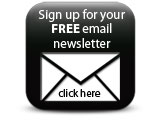 Since 2014, over twenty-six thousand patients in Russia and other countries were treated with rituximab produced by BIOCAD.
Companies