Beactica and Almac agree drug discovery collaboration
Beactica to use its Sprint discovery platform to identify targets of interest to Almac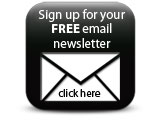 Beactica, a Swedish fragment-based drug discovery company, has signed an agreement with Almac Discovery, a division of the Almac Group.

Under the terms of the agreement, Uppsala-based Beactica will use its Sprint proprietary drug discovery platform to identify high-quality fragment hits against a number of undisclosed targets of therapeutic interest to Almac Discovery.

Tim Harrison, vp of Medicinal Chemistry at Almac Discovery, said: 'We plan to take projects to clinical proof of concept (or earlier) before out-licensing or partnering for further development.'

Financial terms of the agreement were not disclosed.


Companies